At Plaxtol Nursery school, we maintain a smaller children-to-the adult ratio compared to the official classroom ratio. This makes it possible for our staff to spend quality time with each child, learn more about the individual child and give attention to nurture each child to their full potential in a calm and homely environment.

We are registered for 30 spaces split between ages 2 to 5years. Opening time is Monday to Friday, 9.00 am to 3:00 pm daily, 38 weeks a year operating Term Time only.

Feel free to book an appointment to see the setting in action for yourself and experience our lovely, calm and yet engaging environment.

If you would like to register your child with us, please complete the registration form.
You can also download our nursery prospectus to learn more about our setting.

Our waiting list is arranged in order of enrolling but gives preference to siblings. We will also give preference to children already over the age of 3 years if places in that age group are available.

Please complete the registration form and return it via email to info@plaxtolnurseryschool.co.uk or by post to:

Plaxtol Nursery School
Memorial Hall
School Lane
Plaxtol
Sevenoaks
Kent
TN15 0QD

Thank you very much for your interest in Plaxtol Nursery School.
​
Our Home visits
​
Our focus is to ensure your child sees nursery as an extension of his or her home that is why we start each child's learning journey with us by visiting the little ones in their familiar home environment. This helps to build great bonding between your child and the key worker. The keyworker takes notes from parents on how best to welcome their child and get to know their likes and dislikes.
​
Free settling-in sessions
​
Your child will be welcome by the keyworker and parent/ guardian is welcome to stay with the child throughout the settling sessions. We are very flexible in the number of settling sessions, our main aim is to work with you to ensure a smooth start for your child and gain his or her confidence.
Our fee structure is fully inclusive of all drinks and snacks.
Fees are payable termly in advance, in accordance with the rates in force at the time. Fees are reviewed annually, in September of each year, or in the event of any changes to the Code of Practice. Any changes to current rates will be advised in writing, at least one term in advance.
Morning Session:
9.00am - 12.30pm
​
£23.45
Full Day:
9.00am - 3.00pm
​
£40.20
Afternoon Session:
12.00pm - 3.00pm
​
£20.10
​
Our morning sessions are for 3.5 hours from 09.00-12.30. If you want to use your early years funding in the morning session, you can do so but will be required to pay £4.95 per morning session to cover the cost of the additional 30 minutes. The £4.95 fee also applies if you attend full day using funded hours.
​
We offer 15 hours free Early Education (3hrs per day) for all afternoon sessions (12.00 – 15.00) at no additional cost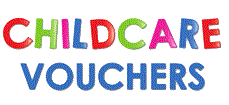 We accept Free for Two, Universal (15 hours) and Extended Entitlements (30hours). Terms and Conditions apply
Plaxtol Nursery accept childcare vouchers and registered with the Government's Tax-Free Childcare.
The fees from September 2020 are: