Admissions
You are welcome to arrange a visit to Plaxtol Nursery School at any time. To arrange a visit, please con
tact us on
Landline - 01732 811395 (9:00 am - 3:00 pm Term dates),
or
Email:
To enrol your child please complete and return the application form which can be found in the prospectus here. You will be informed whether your child has a firm place or is on the waiting list.
DEPOSIT
A deposit of £30 is payable with the application form, this will be refunded in the first
invoice or within 2 weeks of joining us if your child access only Free Early Education
funding or Free For 2 hours.
FEES
Our fee structure is fully inclusive of all drinks and snacks. Fees do not include any outings, celebrations or entertainment that is in addition to our usual session activities.
Fees are payable termly in advance, in accordance with the rates in force at the time. Fees are reviewed annually, in September of each year, or in the event of any changes to the Code of Practice. Any changes to current rates will be advised in writing, at least one term in advance. The fees from September 2020 are:
HOURLY RATE £6.70
FULL DAY (09:00 - 15:00) £40.20
MORNING SESSION (09:00 - 12:30) £23.45
AFTERNOON SESSION (12:00 to 3:00) £20.10
Free Early Years Funding
​
We offer 15 hours free Early Education (3hrs per day) for all afternoon sessions (12.00 – 15.00) at no additional cost.
​
Our morning sessions are for 3.5 hours from 09.00-12.30. If you want to use your early years funding in the morning session, you can do so but will be required to pay £4.95 per morning session to cover the cost of the additional 30 minutes. We also offer a discount if your child attends more than 3 morning sessions a week. This discounted fee is £3.50 per morning session, instead of £4.95.
We accept Free for Two, Universal and Extended Entitlements . We accept childcare vouchers and are registered with the Government's Tax-Free Childcare.
​
​
No refunds are given for absence or holidays taken during term time. Half a terms notice is requested if a child is withdrawn.
​
Children bring their own packed lunches and we picnic outside in good weather.
Free Entitlement
​
Free nursery education places are provided for eligible children.
​
The free entitlement is available for children the term after their third birthday. We offer 30 Hours Free Childcare, if you are not entitled to the 30 hours, your 3 year child will still be eligible for 15 hours per week for 38 weeks each academic year. We are also registered for Free for 2 places.

Further information regarding the schemes can be found here.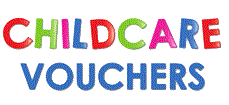 Childcare Vouchers
We are registered with a number of childcare voucher schemes and are happy to join new schemes.
Invoices may be paid termly, half termly or monthly.
Waiting List
Waiting list policy for the nursery school is as follows:
4 year olds and 3 year olds take priority over 2 year olds as older children have a greater need for pre-school education.

A child living in the parish of Plaxtol takes precedence over a child living in other local towns or villages.
Further information
A copy of the prospectus can be downloaded here.
For any further information, please contact us on 01732 811395 (term dates) or
email: